The RYOBI 2800-PSI Power Control Pressure Washer is engineered to handle even your toughest jobs. With a powerful Honda GCV160 gasoline engine, this RYOBI Pressure Washer delivers 2800-PSI of force for quick cleaning of driveways, decks, windows, and other areas around the house. Featuring a durable, compact frame design, this pressure washer is designed for easy transport. The integrated power control gauge rotates for convenient, adjustable pressure. The on-board detergent tank offers hassle-free cleaning by eliminating the need to drag a bucket and hose behind you. For added convenience, the RYOBI 2800-PSI Pressure Washer is equipped with on-board accessory storage. The RYOBI 2800-PSI Gas Pressure Washer is backed with the RYOBI 3-year limited warranty and is guaranteed to deliver results for years to come.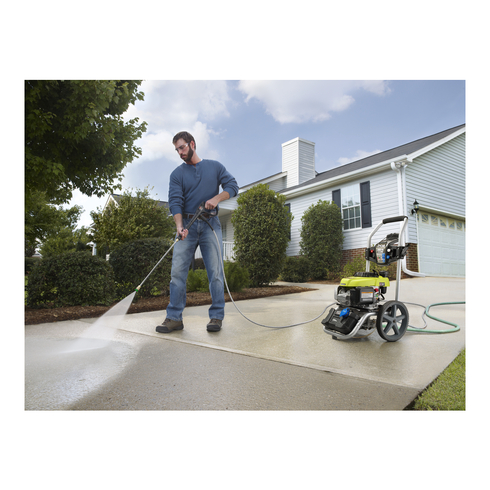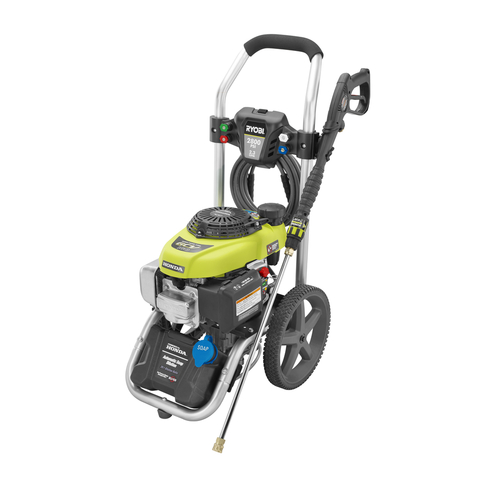 Powerful Honda GCV160 Engine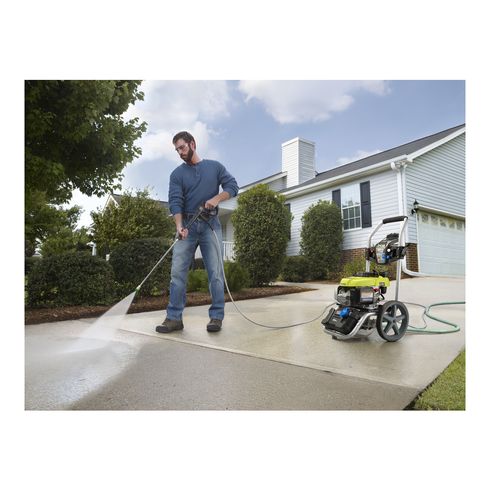 Power Control Gauge Rotates For Convenient, Adjustable Pressure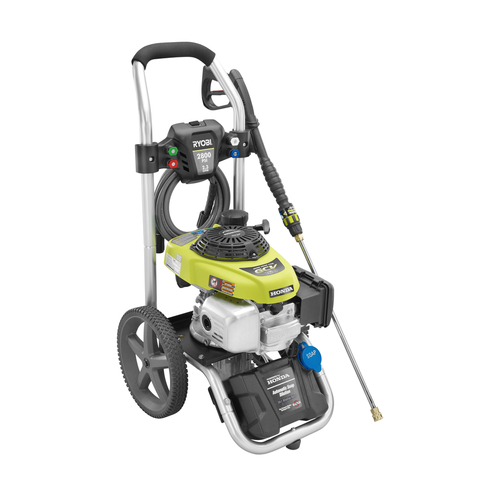 On-board Detergent Tank For Hassle-free Cleaning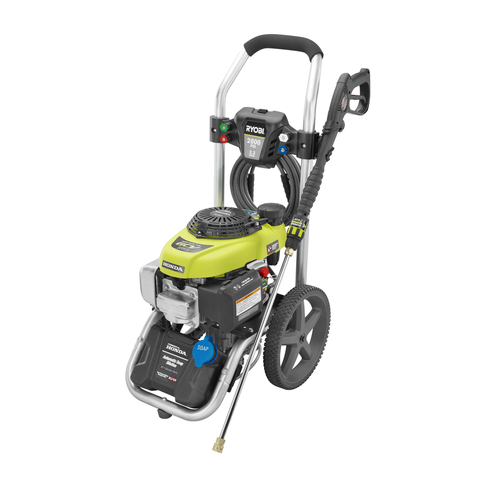 On-board Accessory Storage For User Convenience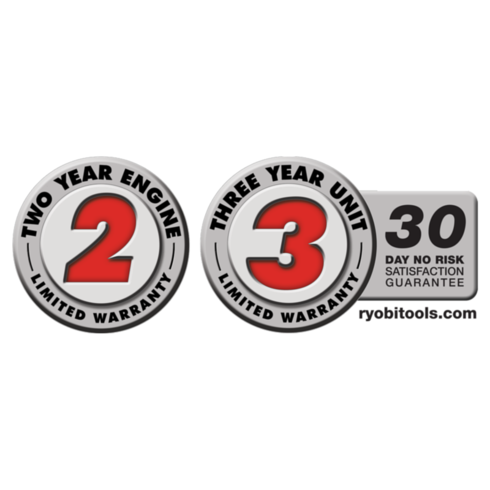 3-Year Limited Warranty
30 Day Guarantee
Engine: Honda GCV160 Engine
PSI: 2800
GPM: 2.3
Pump: Axial Cam
Hose Length: 25'
Weight: 62 lbs.
Pressure Washer
25 ft. High Pressure Hose
Trigger Handle Holder
Spray Wand
4 Quick-Connect Nozzles (0*, 25*, 40* & Soap)
Operator's Manual
Quick Reference Guide
2800 PSI Pressure Washer - Model ry802800
For your RYOBI Outdoor Tool replacement part needs, simply click the following link to access replacement parts schematics, as well as, on-line parts ordering through the RYOBI master parts distributor.
For those customers that prefer ordering by phone, simply contact the RYOBI master parts distributor at 1-877-545-4110, and place your order over the phone.
If you prefer to order online please click the link below. Please note that all prices are in USD and will be converted to CAD by your credit card company at the exchange rate set by your financial institution.
VISIT PARTS STORE